CoinEx Ambassador Recruitment
As a global partner of CoinEx, a CoinEx Ambassador should be deeply involved in the exchange's marketing operations and make joint efforts to create a global business ecosystem.
If you are a big fan of the blockchain or cryptocurrency, willing to participate in the development, branding building and promotion of CoinEx, you are welcomed to join the CoinEx Ambassador team!

CoinEx Ambassador Agents
CoinEx Ambassador Agents are agents whose main duty is to help CoinEx recruit ambassadors.
Apply for CoinEx Ambassador Agent
Notes
1.
Only users who use your referral link or code to apply for CoinEx Ambassador can be deemed your referred users (If a certain user did not fill in the referral code, you can provide relevant proof to CoinEx Business Director. After verification, an agency relationship will be established.).
2.
The CoinEx Ambassador Agents can enjoy 5% of tx fees generated by the referred users of their Ambassadors.
3.
The CoinEx Ambassador Agents can enjoy commission forever during tenure.
My Referral Methods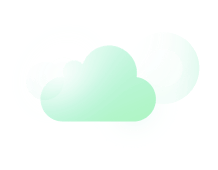 Sign In