Ambassadors
As a global partner of CoinEx, a CoinEx Ambassador should be deeply involved in the exchange's marketing operations and make joint efforts to create a global business ecosystem.
If you are a big fan of the blockchain or cryptocurrency, willing to participate in the development, branding building and promotion of CoinEx, you are welcomed to join the CoinEx Ambassador team!

Privileges
Referral Commission
The CoinEx Ambassadors can enjoy up to 50% of transaction fees generated by their referred users as a referral commission, which will be settled in USDT. The commission is always effective during their tenure.
Notes:
1. Ranking of the CoinEx Ambassadors will be updated monthly. If you fail to meet the minimum requirement for 1 or 2 consecutive months, i.e. your referred users' trading volume (last 30 days) < 500,000 USD, you will retain the rank of Silver. For 3 consecutive months, you will be disqualified.
2. Spot trading, Margin trading and Perpetual trading volume are included in the referred users' trading volume.
3. The CoinEx Ambassadors can enjoy referral commission forever during tenure.
My Ranking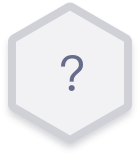 Click the button above to apply for CoinEx salary privilege. After you pass our selecting, you can become our market ambassador. By completing the corresponding marketing tasks, you can get a fixed monthly salary of $200-$500, which will be distributed according to the influence of the completed tasks.There are some example tasks as follows:
| | |
| --- | --- |
| | Assist CoinEx to complete marketing materials, including but not limited to posters, videos and soft articles, etc. |
| | Cooperate with CoinEx to conduct various marketing activities, actively promote the CoinEx brand, maintain the image of CoinEx, and help CoinEx users solve general business problems. |
| | Have no less than 2 hours of community active time per day. |
| | Build a community with no less than 200 people (e.g. WeChat, QQ, Telegram and other online communities). |
| | Organize no less than 2 community activities every month. |
Others
Exclusive Benefits
Honor certificates/custom gifts
Official Support
Quality content created by CoinEx Ambassadors will be supported by CoinEx's official and external channels
VIP Treatment
Online event whitelist/offline event VIP seat/regular business training
Early-bird Access
Have preferential right to experience the internal testing of CoinEx products and participate in the marketing operations
CoinEx Ambassador Application
| | |
| --- | --- |
| | With one or more Telegram groups independently built and operated, which can provide promotional support for CoinEx. |
| | With personally operated social media accounts, including but not limited to Facebook, Twitter, Reddit, Weibo, WeChat, Toutiao, Bihu and BitKan. |
| | With experience and resources related to offline events, such as meetups and fans clubs. |
| | With experience in promoting cryptocurrency exchanges, either online or offline. |
| | With the long-term ownership of a venue for events in the local area, which can be used for CoinEx offline events. |
Note: You can apply for CoinEx Ambassador with any one of the above conditions met. Supporters of CoinEx and CoinEx Chain, contributors in the past, and big CET holders are preferred.
It is the duty of CoinEx Ambassadors to actively protect the rights and interests of CoinEx community users, and any engagement in behaviors that harm CoinEx community users is strictly forbidden. Once violated, the user will be immediately disqualified as CoinEx Ambassador.
Nice to meet you, CoinEx Ambassador!
CoinEx Ambassadors are ecological partners of CoinEx and solely engaged in promo events in their own name, and they are not entitled to undertake or promise any express or implied obligation in writing or otherwise in the name of CoinEx or on behalf of CoinEx.
Step1
Click "Apply for CoinEx Ambassador"
Step2
Fill in the information required
Step3
Wait for the approval of application by CoinEx