Referral reward
Invite your friends to trade on CoinEx, get up to 40% tx fee as referral reward, and your referred user can also enjoy a 30-day VIP 1 fees discount.
Referral Rules
Steps
01
Share link,
invite friends to register on CoinEx
02
Via given link,
your friends complete registration and trade on CoinEx
03
After the above steps,
you can obtain tx fee as referral reward
Sign in to refer friends
Referral Rankings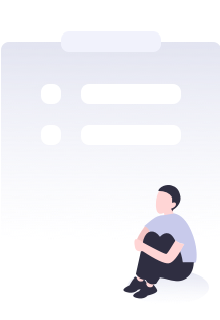 No data
Referral Rules
1. Only users who register on CoinEx with your referral link or code can be your referred users. If users did not fill in any referral code during registration but you are their first red packet sender, you can count as their referrer. Referred users can enjoy a 3-month VIP transaction fee discount once successfully registered;
2. The referrer can receive a corresponding proportion of the transaction fee generated by the referee. The reward is settled in CET according to the exchange rate, and will be allocated to your account the next day. The actual arrival time might be delayed;
3. Your reward ratio is automatically updated based on your CET holding at 0:00 (UTC) and 1:00 (UTC). The reward ratio is 20% when 0 ≤ CET holding < 10,000; the ratio is 30% when 10,000 ≤ CET holding < 50,000; the ratio is 40% when 50,000 ≤ CET holding;
4. The effective period of the referral reward begins with the time when the referee creates the account, and the effective time is reduced by half after 6 months. After 12 months, there will be no referral reward for this referee (Apply for CoinEx Ambassador and enjoy the reward forever);
5. The sub-account will keep the referrals of the parent account, that is, the referrer will receive the reward from the sub-account of the referee;
6. Once your referee became a market maker, you will not receive referral reward from this referee anymore;
7. CoinEx does not allow any user to refer themselves through multiple accounts. Once verified, all rewards will be cancelled, including the reward for the referee account;
8. Due to changes in the market environment, the risk of frauds, etc., CoinEx reserves the right to make final interpretation of the referral rules at any time.